April 10, 2014 at 7:13 pm
#637
James
Participant
Lets try one. My latest efforts are in baked polymer clay for now. Eventually these will come from a wild source of natural clay but I really like the colors.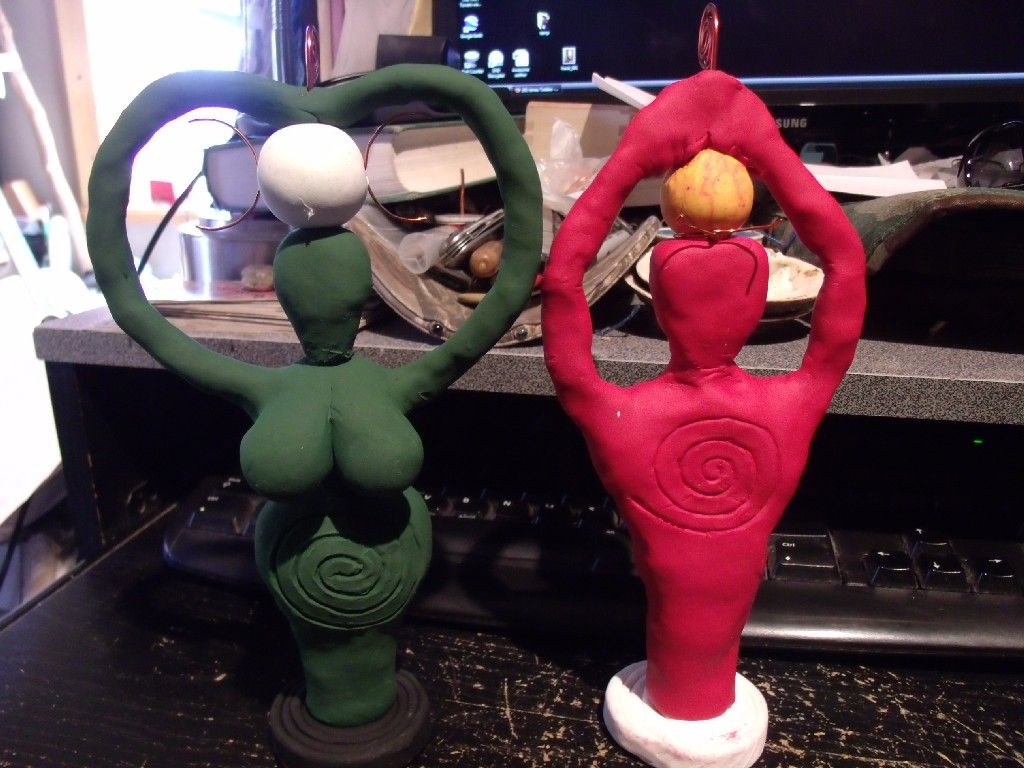 I start with copper wire and create a flat pancake spiral coil that serves as the foundation for the base. In the photograph here you can see a black spiral base for the Goddess and a white spiral base for the God. These are made from oven bake polymer clay and the wire runs directly up the center of the figure and out through the top of the head.
I'm certain that I can fill servers up with explanations, details, and color glossy photographs of these tools.
Blessings, Love, and Light
(note: I really need to learn to speak Italian)
Giacomo